Education
Veteran
Named
Moody
Early
Childhood
Center
School
Leader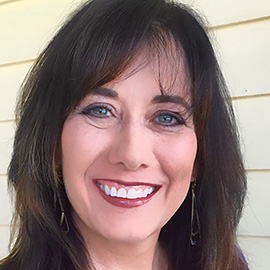 Education veteran Karin Miller has been named school leader for the new Moody Early Childhood Center, which opens Aug. 22 in Galveston. Miller brings years of education experience and a passion for teaching young children to her new role.
In announcing the appointment, Moody Early Childhood Center Board President Betty Massey said, "Karin fits the bill. She has the early childhood center experience, a strong administrative background and a strong belief in our vision for the Center."
Miller began her career as a pre-kindergarten and kindergarten teacher because she likes being active and engaged with children. She also has years of administrative experience, including as assistant superintendents for special programs at Cleveland Independent School District and support services at Texas City ISD.
Her experience also includes early childhood education and adult education at Brazosport Independent School District. As an early childhood specialist and federal programs coordinator for early childhood and adult education programs she saw first-hand the importance of engaging and supporting the whole family.
"At Moody Early Childhood Center, parents will be active in their child's education so that they can reinforce at home what children are learning at school," Miller said. "We'll also advocate for parents if they need help accessing social service, school district and community resources."
Miller said that the Center has everything that she would want to see in early education - services, academics and community partnerships.
"It's a model for the state and nationwide. This is groundbreaking because, not only will we provide family advocates, our skilled teachers will follow a curriculum designed to prepare children for pre-school. We know that children who have gaps when they start school have difficulty closing those gaps."
Miller said that after years of experience in school administration, she is glad to be working again in early childhood education.