Meet
our
School
Leader
Karin
Miller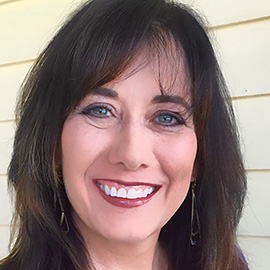 Karin Miller, school leader for Moody Early Childhood Center, is an education veteran with years of classroom and administrative experience.
Inspired by her own kindergarten teacher, Ms. Miller began her career as a pre-school and kindergarten teacher. After years in the classroom, she moved into program management.
She was an early childhood specialist and federal programs coordinator for Brazosport Independent School District. There she managed district coordinators for all federal programs and established curriculum and staff development for early childhood, pre-kindergarten, kindergarten and adult education programs.
Karin has extensive experience in school administration, policies and procedures through her years as assistant superintendent for special programs at Cleveland Independent School District and support services at Texas City ISD.
Karin holds a Master of Science degree in educational management from the University of Houston Clear Lake and a Bachelor of Science degree in curriculum and instruction from Texas A&M University. She has continued her education with a number of special training programs, certifications and professional affiliations.
CONTACT:
(409) 761-6930
Karin@MoodyChildhoodCenter.org